Looking for a party location in Amsterdam or the surrounding area? Taets is a very appropriate party location and offers many possibilities for organising your corporate party, reception or anniversary celebration.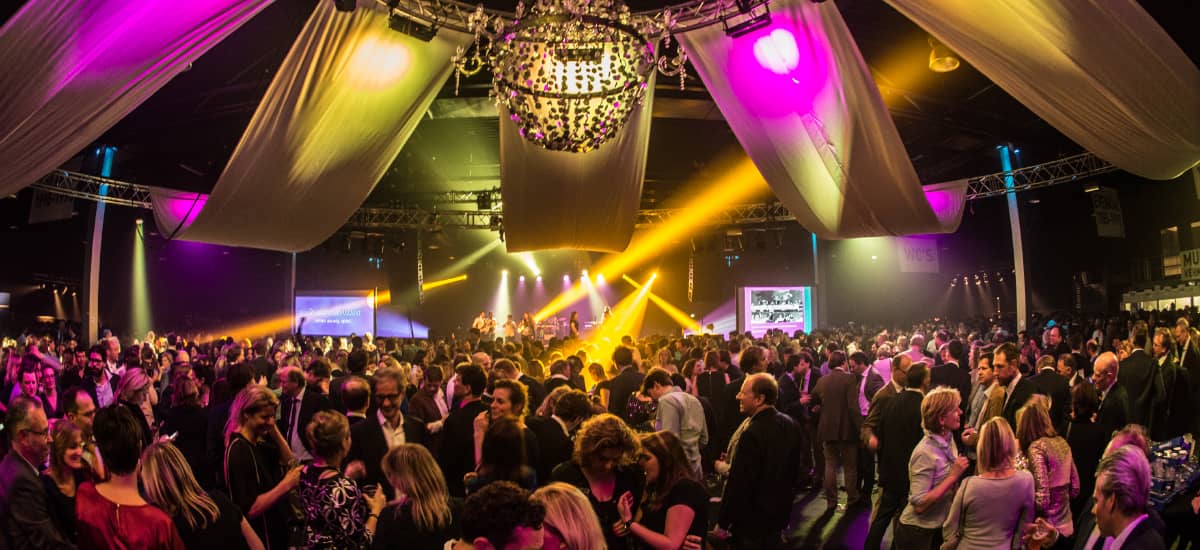 The party location is very important for the organisation of your party. A lot of factors are at play when looking for a party location. The party location and interior must perfectly match the atmosphere and look you have in mind as organiser. We are happy to help realise all this. We gladly surprise you with original ideas to make the party a great success at our party location. We strive to let your employees have an experience at our party location that they will talk about for time to come.
The accessibility and parking possibilities are often very important for a party location.
Taets is easily reached from Amsterdam, both by car and public transport. You could also let your employees arrive at the party location over the water. This is a fun and original manner of transport to the party location.
Taets also offers a free parking lot for 1000 cars, so that is another thing less to worry about when organising your party.
Taets is a party location for 10 to 7000 persons. For the smaller and intimate parties, you can make use of Pand 41 | Gallery of the Theatre. Pand 41 is an intimate party location which has a nice view of the North Sea Canal of Amsterdam. Pand 43 | Event Area is a party location where you can celebrate a great corporate party, reception or anniversary with 550 persons. Are you looking for a larger party location? Hal 1 | Black Box offers many possibilities. This location is 6000m2 and can be employed in many ways.
Catering at your party location
For the catering at your party, you can make use of our catering label Taets Kitchen. We also provide other facilities for your party, such as decoration and cleaning. You are also free to bring in your own suppliers to our party location. The choice is yours!
Please feel free to contact us and ask after the possibilities for organising your party by e-mail, telephone or the contact form. We are happy to think along with you as party location, because the possibilities at Teats are endless.