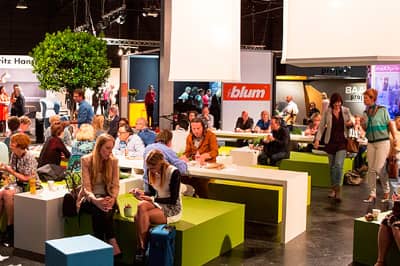 From an exclusive international trade fair to a bustling consumer fair, an innovative start-up fair or a special information fair: as a specialist in the field of high-impact consumer and trade fairs, we are here to make anything possible for you.
The various buildings on the terrain are used separately or as a whole. Hall 1 is our largest space; here, anything can be built in any style. The Event Area is a classic industrial hall and a stylish trade fair venue. The eclectic YadaYada has a built-in market place and food court, and a vibrant atmosphere. YadaYada is fully equipped for small Plug&Play events and markets of any type.
Staff, catering and VIP rooms are available across the estate. The terrain also offers a theatre and auditorium, a restaurant, café on the waterfront and a wonderful outdoor area with room for tents, a bar and food trucks.
Curious about the possibilities for your trade fair?
Please don't hesitate to contact us for any inquiry. We would love to hear from you.